We're happy to announce that one lucky event will earn themselves an amazing stunt show from The Clan in 2017 – ABSOLUTELY FREE!!!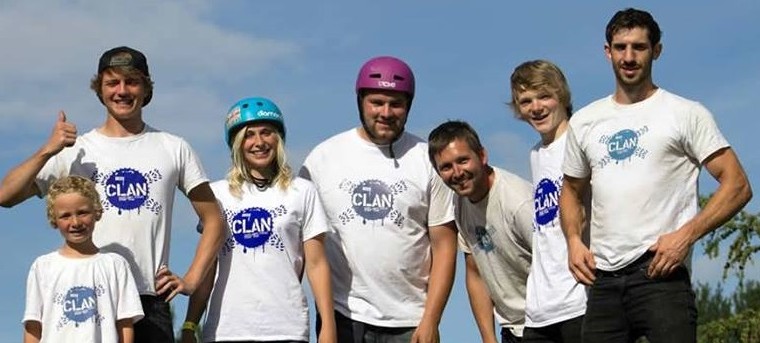 WHY?
We've decided to do this because of a disappointing trend that has appeared in recent times: events that are reliant on external funding are finding it harder and harder to fund performances such as ours. This is very important to us because putting on shows to help generate money for charities, raise awareness of cycling and promote healthy living has been such an important part of our work over the past decade.
The problem is, something as amazing as The Clan is never going to be cheap and as funding is cut and the general economy isn't as rosy as it used to be, clients have to cut back. We have made the effort to make our performances better and better value over the past years but we realise for some events, they simply can't afford us. Whilst we can't do this for everyone, we thought we should at least offer one event this amazing opportunity.
IF YOU WIN!
Have a look through our website to check out who we are and what we do, just to make sure you actually want to win us! Like all customers all we need from you is the space to perform in.  Anything up to 12m x 35m but we can fit into smaller areas than this.  We will contact the winner though the provided email and check they are happy with everything.  After this we will put an announcement up on our social media pages that a lucky winner has been chosen!
HOW TO WIN!
This competition is open to community organisations, charities, schools and other social enterprises in the UK. We cover all costs, including mileage and accommodation, when we say free we mean free.  We will select a winner from entries, based on how much of an impact our show will have on the local community or cause. So to enter, please fill out the form below. Or if you prefer, you can email the information to info@clanstuntshow.com
We will announce the winner at the end of February 2017:
[contact-form to='info@clanstuntshow.com' subject='freebie competition entry'][contact-field label='Contact_Name' type='name' required='1'/][contact-field label='Email_Address' type='email' required='1'/][contact-field label='Organisation_Name_&_Type' type='name' required='1'/][contact-field label='Name,_date_and_location_of_event' type='textarea'/][contact-field label='Description_of_event' type='textarea'/][contact-field label='What_impact_our_performance_will_have:' type='textarea'/][contact-field label='Anything_else_you_wish_to_add' type='textarea'/][/contact-form]