Every winter our stunt team takes a well-earned break from wowing crowds and prepares to bounce back bigger and better for another event season. This winter our little business celebrated it's 10th birthday and we wanted to mark the occasion by reassessing everything we do and making sure our clients are getting all they can from our shows.
With this in mind, we have some very exciting news. A new boss! Ruth Asbery, from Castle Douglas, takes over the behind-the-scenes work on making The Clan the greatest stunt team on Earth. Ruth has worked with us on many projects since 2010 whilst running the '7stanes display team'. Long-term boss Iain Withers is now able to concentrate on his role as MC and show manager with The Clan and so we are confident that this season our shows will be bigger, badder and even better value!
In some respects it may be hard to notice the difference, with the usual mixture of crazy new stunts, characters and interactive commentary in our shows. But importantly for our clients, especially our local community events, Ruth has used her years of experience to bring in efficiencies to the business which are allowing us to pass on savings directly to our clients. We know we're not cheap and we never will be, but through efficiencies we are able to pass on savings of up to £500 per show to our loyal clients. Not bad, eh?
They say 'if it ain't broke, don't fix it', well we agree with this to a certain extent but there's no harm in improving it, is there? And so returning for another season is our crazy crew of stunt men, women and children! Returning for another year is 2014 débutante Daniel Stewart who had a huge impact on our shows with his mix of huge jumps and tricks. Joining Danny in the shows will be a variety of Scotland's (and a wee bit further south) finest trials riders. We are also very excited to announce that after a successful apprenticeship programme in 2014 crowd favourites Dougal (8yo) and Tristan (16yo) are now officially fully-fledged members of the Clan stunt team. The future is bright for these young stars.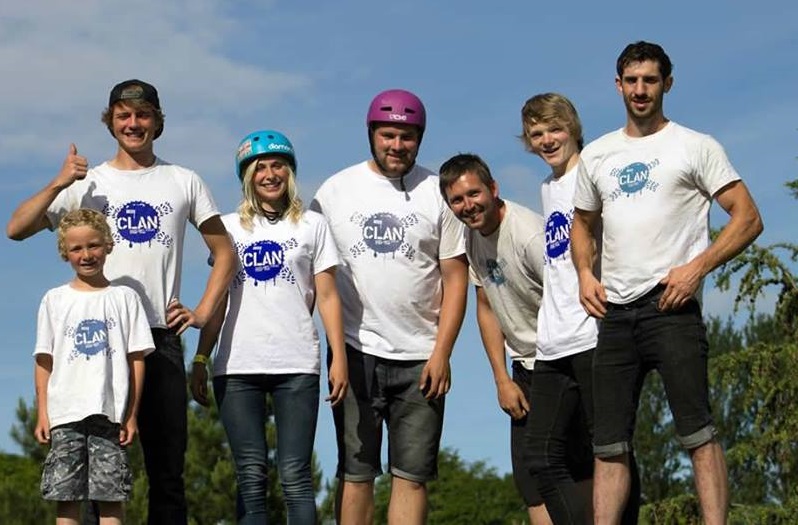 So hopefully you can see why we are excited for the 2015 event season ahead of us! Already we have loads of shows booked across the country, but we do have room for more so if you would like to see The Clan back in your community, get in touch!
Iain Withers, Show Manager, The Clan, Scotland's Cycle Stunt Team